Surveillance Cameras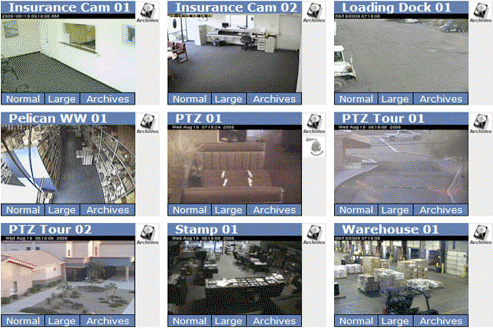 Web-Ready Internet Based Surveillance Camera w/Video Recording Customers can now access their cameras using the internet.
Simple to use, easy to implement
Cameras are connected to established broadband internet connection
Highest level-security encryption ensures authorized user access to cameras
Users can view cameras in both live mode or playback recorded video from any laptop or PC.
Tremendous cost savings - all you need are the cameras
No hardware to buy
The internet video recorder is the perfect solution when you need a limited number of cameras, and are working within a budget.
Learn more about an internet video camera/recorder for your home or business please contact us.